ENSAE Paris has many shared sports facilities with the École Polytechnique and ENSTA Paris.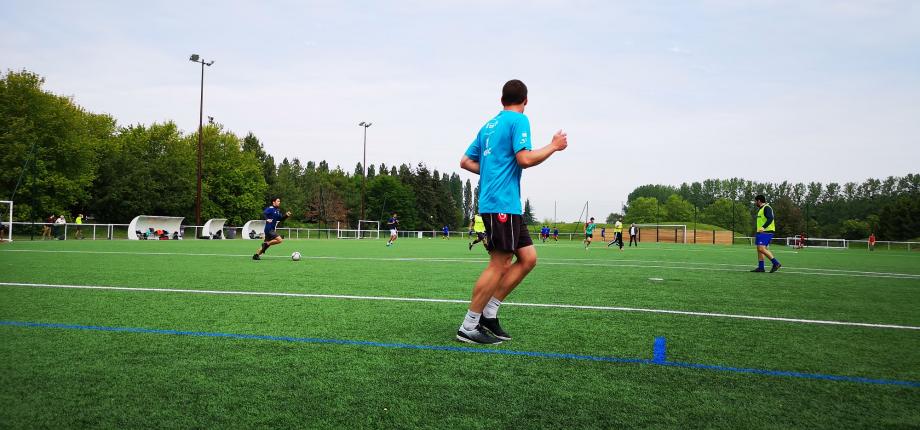 Encouraging team spirit, perseverance, and surpassing oneself, the practice of sports is an integral part of life on the campus of the Institut Polytechnique de Paris. You can practice many sports in the various indoor and outdoor sports facilities.
Indoor facilities
A weight room, a weapons room, a gymnasium, two 25-meter swimming pools, two volleyball courts, three basketball and handball courts, two climbing walls, a dojo and a dance hall.
A sports hall open to the five schools will soon be inaugurated and will offer access to a weight/cardio room, a martial arts room, a dojo, and a boxing gym.
Outdoor facilities
An equestrian center with 30 horses, a beach volleyball court, a 400-meter track, a golf practice range, a semi-artificial lake, a climbing wall, 3 soccer fields, 2 rugby fields, 8 tennis courts.
The IP Paris campus is home to a sports course offering numerous possibilities. You will have the opportunity to stay in shape thanks to the health course or to enjoy the greenery in the heart of the Saclay plateau, on foot or by bike.
Major sporting events in which IP Paris and its schools participate
X Cup
From the beginning of the year, this tournament unleashes passions by bringing together 12 of the best Parisian schools for a fierce battle.
TOSS
The largest student sports tournament in France. It brings together numerous engineering and business schools and universities from all over France.
Centrale Lyon Challenge
One of the biggest sports events for students of the grandes écoles.
GOST
On our Saclay campus, this is THE tournament organized by SupOptique. It aims to promote women's sports in various disciplines: volleyball, basketball, tennis and badminton.
Challenge du monde des grandes écoles
A sports tournament that goes hand in hand with a meeting with companies. It takes place at the end of the year and allows students to showcase their abilities and qualities, whether professional or athletic.
TSGED
Sports tournament of the major defense schools. The National Defense Sports Center in Fontainebleau hosts 7 disciplines, supervised by the Antibes Battalion: boxing, orienteering, cross-country, horseback riding, climbing, soccer and volleyball. The École Polytechnique in Palaiseau is responsible for indoor rowing, badminton, basketball, fencing, handball, judo, swimming and rugby.  The École Navale in Brest hosts sailing.