ENSAE Paris offers four Specialized Masters® (MS) accredited by the Conférence des Grandes écoles, in the following specialties: Actuarial Science, Data Science, Finance and Risk Management and Quantitative Methods for Economic Decision Making.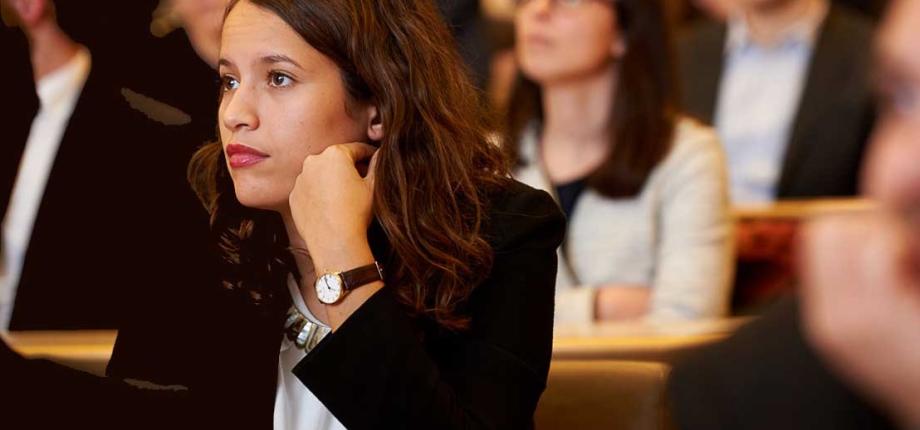 These programs provide additional high-level scientific training geared towards the opportunities offered by a specialized grande école. Consult the figures from the employment survey.

Organization of the schooling
The courses are full-time (5 days/week) during the "harmonization block" from the end of August to the beginning of October, then grouped on 3 days of the week (Tuesdays-Wednesdays-Fridays) between mid-October and May, and are compulsorily held in person at ENSAE Paris. The calendar and the dates of the beginning of the academic year are available here.
The Specialized Master's program ends with a 4 to 6 month internship starting in mid-May. This internship can be started in advance on Mondays and Thursdays from mid-October (except for the Specialized Master in Actuarial Science - only from February). The type of contract is a part-time internship or a fixed-term contract, it is not possible to sign a work-study contract (this will not be possible for the start of the academic year in 2022, and uncertain for the future).
Admission
To be admitted, candidates must have a M2 level degree or a diploma from a Grande Ecole, and be able to demonstrate a sufficient level of knowledge of the disciplines taught (economics, mathematics, statistics, finance, etc.). Although some courses are taught in English, most courses are in French and it is therefore necessary to understand and speak French to be admitted.
The Specialized Master's degree can be taken either directly as a continuation of initial training or after a period in a company.
Tuition fees
Tuition fees are set at :
14 000 euros for employees (professionals, companies or administrations)
9,500 euros for other students (students continuing their studies, job seekers). The payment schedule for the latter is as follows: €500 at the time of confirmation of registration (before mid-July), €4,500 on the first day of classes (end of August), €4,500 on the following January 15.
Pour plus d'informations sur les Mastères Spécialisés, contactez-nous à admission(at)ensae.fr.
Pour obtenir un devis pour vos dossiers de demande de financement à votre entreprise, contactez info(at)ensae.fr