Departements of education and research (IP Paris)
For three centuries, the five schools of the Institut Polytechnique de Paris (IP Paris) have contributed to major scientific discoveries and technological revolutions. The quality of research at the Institut Polytechnique de Paris is based on the pooling of their disciplinary expertise and their research infrastructures to push back the limits of knowledge.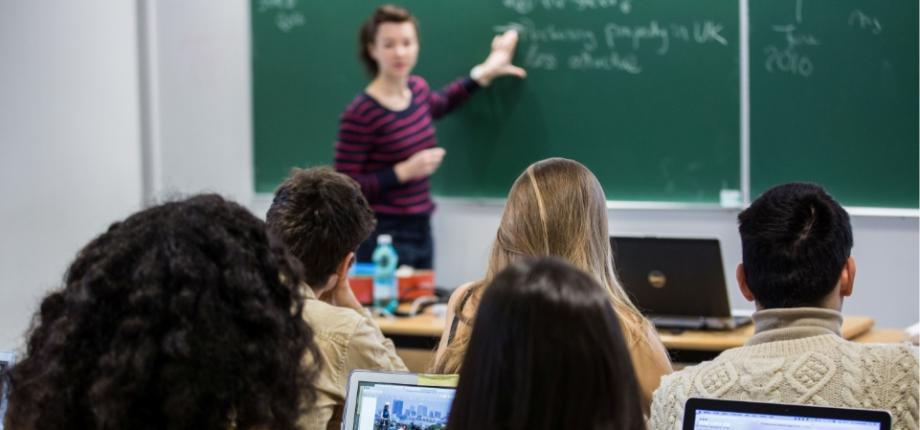 In addition to these recognized specializations, the interdisciplinarity encouraged by the creation of the Institut Polytechnique de Paris makes it possible to approach problems from different angles. By crossing their views, their know-how, their methods, in a spirit of openness, researchers bring complementary, original and innovative solutions to the major societal problems and scientific questions of our world.
Research excellence in major disciplinary fields
The Institut Polytechnique de Paris takes an integrated approach to research, education and innovation. The five founding member schools work together to develop cutting-edge fundamental and applied research in 10 research and teaching departments. 
Thanks to the 30 laboratories located on its campus, the Institut Polytechnique de Paris carries out large-scale projects at the limit of our current knowledge thanks to the expertise of its research teams and state-of-the-art equipment.
Key figures for IP Paris Research
30 research laboratories
40 teaching and research chairs
950 PhD students
230 post-doctoral students
2,500 publications per year
1,000 teacher-researchers and researchers
Research and Education Departments
Department of Economics
Economics is an essential lever of today's society and understanding the phenomena that govern it at different scales is crucial to describe and analyze the production, exchange and consumption of goods and services. Research in economics and quantitative sociology at the Institut Polytechnique de Paris is characterized by a strong commitment to quantitative methods, data culture, mathematical modeling, and the constant back and forth between models and empirical facts to analyze concrete economic and social problems. 
The research activities of the Institut Polytechnique de Paris in economics and quantitative sociology are structured around four axes
Macroeconomics and labor economics: fluctuations, probability and finance, trade, political economy, unemployment theory, economics of education
Theoretical and applied microeconomics: industrial economics, competition, social choice theory, game organization and economic modeling
Economics of sustainable development: economics of climate change, sustainable finance and responsible investment, environmental and energy economics
Quantitative sociology: mobility and social inequalities, demography, socio-genomics, sociology of political, economic and cultural practices, computational social sciences
Department of Mathematics
Whether fundamental or applied, mathematics is found everywhere in the world around us. Rigorous knowledge resulting from logical reasoning, it is a fundamental subject of study for which researchers at the Institut Polytechnique de Paris are internationally recognized. They provide the theoretical foundations necessary for the development of other related disciplines, and give rise to numerous applications in close connection with problems posed in physics, mechanics, chemistry, biology and health, finance, but also in the socio-economic and information technology fields.
The fundamental and applied research activities in mathematics at the Institut Polytechnique de Paris aim to
Deepen fundamental research in mathematics at the highest international level.
Develop research in applied mathematics in connection with physics, mechanics, computer science and economics.
Explore new methods of modeling, analysis or simulation in order to respond to new societal or industrial problems.
Department of Social Sciences and Management
Collective dynamics are crucial to the success of scientific and technical achievements, and innovation is now at the heart of competitive strategies and public policies. Through its research activities in social sciences and management, the Institut Polytechnique de Paris participates in meeting today's major challenges such as the diffusion of information technologies, health, innovation, energy and sustainable development. By focusing on issues that arise for companies, associations and public authorities, researchers produce new knowledge through a process of elaboration, discussion and redefinition of theories so that they correspond to the realities they study.
The research activities in social sciences and management at the Institut Polytechnique de Paris aim to
Improve our understanding of innovation, its construction, its functioning and its impact in all its forms, both technological, organizational and societal.
Develop interdisciplinary research projects involving economics, management, sociology, design, law, ergonomics, and linguistics.
Favoring a research approach developed in contact with stakeholders (companies, public organizations, non-profit organizations).
Other Departements of IP Paris
Disciplinary research at the Institut Polytechnique de Paris is based on the expertise of its founding schools. Discover on the IP Paris website all the 10 research disciplines mobilizing high-level researchers and doctoral students in state-of-the-art laboratories and infrastructures.