Located on the second floor of the school, the ENSAE Paris library offers a rich collection of documents, specializing in mathematics, economics, sociology, computer science, data science, finance, insurance and foreign languages. Paper documents and electronic resources (journals, databases and ebooks) are available to users.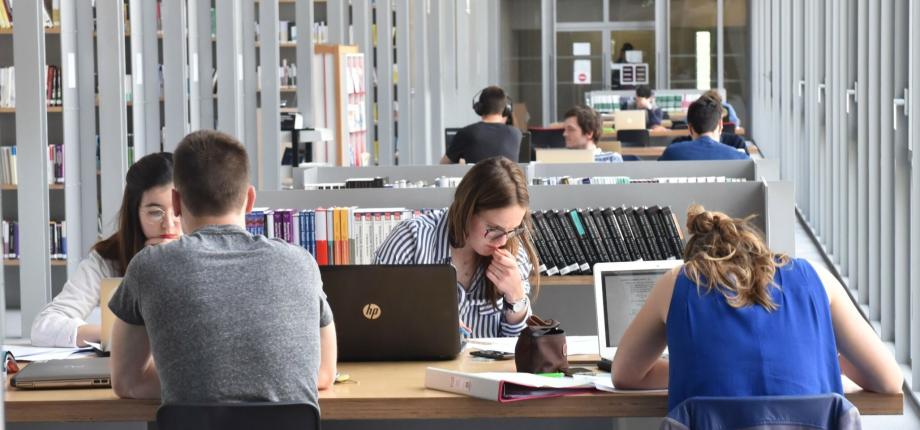 Conditions of access 
The library is open all year round, including school vacations. The opening hours are available on Affluences.
The library is accessible in priority to students and staff of the school.
Members of the Institut Polytechnique de Paris (X, ENSTA Paris, Telecom Paris, Telecom Sud Paris), of HEC, and of the Université Paris-Saclay can come and work there, consult electronic resources, and borrow paper documents, upon presentation of their badges at the reception desk.
Alumni of GENES schools (ENSAE Paris, ENSAI) can also use the library's services if they are members of the ENSAE Alumni Association.
Lastly, external visitors can access the documentation on site only, after making an appointment at biblio@ensae.fr.
Resources
To search for resources, the library provides the Focus discovery tool (access point to all our resources) and the GENES library catalog (the latter does not allow searches for articles) on its document portal:
From a school computer access to bibliographic databases and full text articles is then direct.
From a personal computer, the connection is made via the Shibboleth tool for the main publishers.
Loan
Two loan return boxes are available: one near the school reception desk on the first floor and one next to one of the two library doors.
To borrow paper documents, users go to the library desk and present their badge or student card. It is possible to borrow up to 12 documents, for a period of 1 to 4 weeks, with 3 possible renewals if the documents are not reserved.
Each registered reader can, at any time, access his or her account to check his or her loans, renew them, reserve an item that has been checked out or ordered, make a suggestion for an acquisition, etc. via the library portal - My Account tab.
If you have any questions, you can come to the library's reception desk or write to biblio@ensae.fr.