Bienvenue sur l'Institut Polytechnique de Paris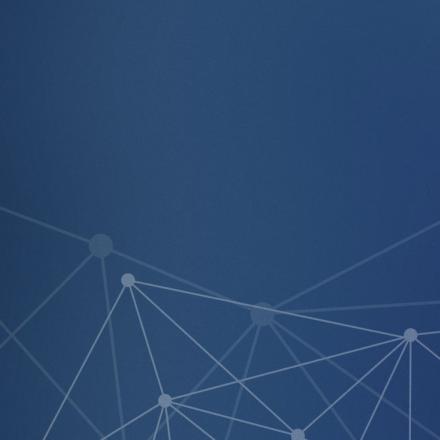 Summer Institute in Computational Social Science
From June 20 to July 1, 2022, the Center for Research in Economics and Statistics will sponsor the Summer Institute in Computational Social Science. The purpose of the Summer Institute is to bring together scholars interested in computational social science. The Summer Institute is open to social scientists, and computer scientists (a few seats will be reserved for people working professionally at this intersection, such as data journalists). The...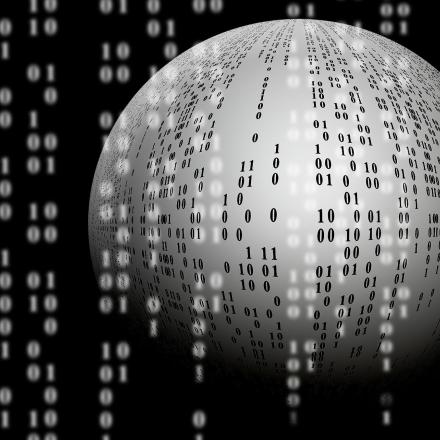 Study the impact of AI on the design of transparent and fair marketplaces
FAIRPLAY, the joint Criteo - Inria - Institut Polytechnique de Paris project-team, aims to study the impact of AI on the design of transparent and fair marketplaces. Led by Vianney Perchet, senior researcher at Criteo, researcher at CREST and professor at ENSAE Paris, and Patrick Loiseau, Inria researcher, the FAIRPLAY project-team builds a link between industry and higher education by introducing ENSAE Paris students to mathematical-economic research...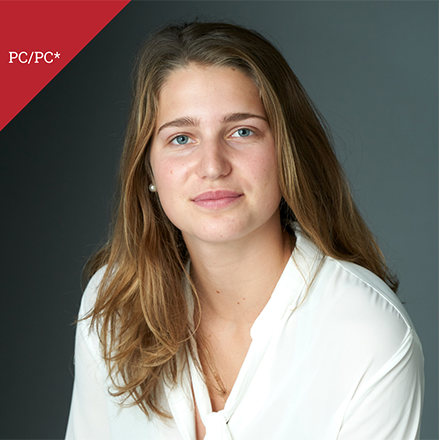 Paola Ricou, 3rd year engineering student
Paola is a third year student in the engineering cycle in the Economics Policies and Dynamics track followed by a Master's degree in Environmental, Energy and Transport Economics at the University of Paris-Saclay. She was recruited through the Concours Commun Mines-Ponts (CCMP). She comes from a PC* prep school at the Masséna high school in Nice.
Our training offer
in data science, economics, quantitative sociology, finance, actuarial science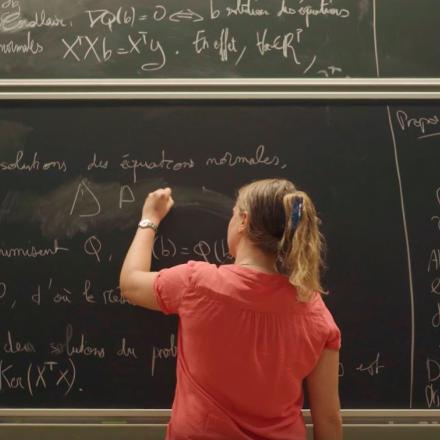 An outstanding faculty
ENSAE Paris courses are taught by ENSAE Paris professors, whose research activities are carried out within CREST, research professors from partner universities and schools, and high-level professionals from the business world or public organizations.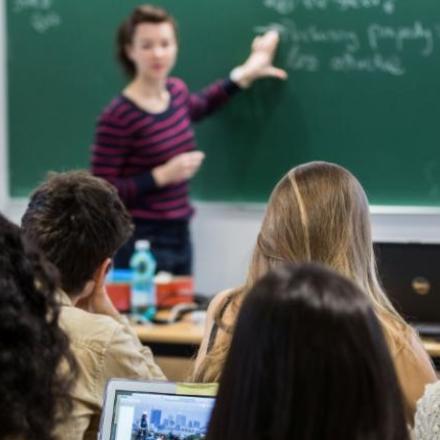 Ingénieur ENSAE program
The ENSAE Paris engineering program is a multidisciplinary curriculum combining a high-level foundation of skills in applied mathematics, economics, computer science, statistics, econometrics, and machine learning, and a progressive specialization in three years leading to one of six specialization tracks. The ENSAE engineer is both an expert and a generalist in data, capable of collecting, processing, modeling and interpreting it for decision-making purposes.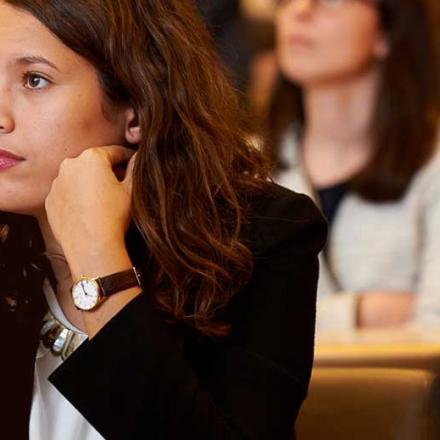 Advanced Masters
ENSAE Paris offers four Specialized Masters® (MS) accredited by the Conférence des Grandes écoles, in the following specialties: Actuarial Science, Data Science, Finance and Risk Management and Quantitative Methods for Economic Decision Making.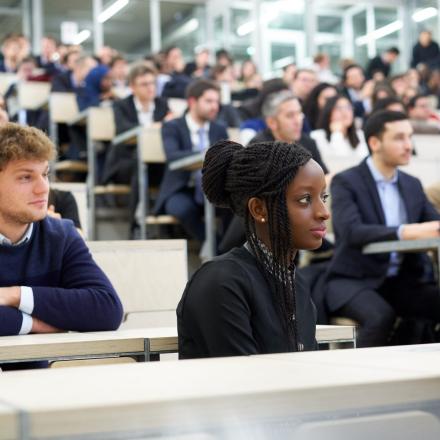 Double degrees
ENSAE Paris has set up a double degree program to enable its students and those of its partner schools to take advantage of the complementarities between their training and the ENSAE engineering curriculum. These programs concern the three Parisian business schools, the ENS, certain engineering schools and Sciences Po.
Civil Servant training ("Administrateurs Insee")
ENSAE Paris trains INSEE administrators, who are the senior managers of the National Institute of Statistics and Economic Studies. The high-level, multidisciplinary scientific training in social sciences and applied mathematics provided by ENSAE Paris is rooted in the specific nature of INSEE, whose missions combine economic studies and statistical production.
Campus
Located on the Paris-Saclay plateau, on the campus of the Institut Polytechnique de Paris, ENSAE Paris offers students a dynamic environment designed to encourage encounters, initiatives, inter-school projects and social ties.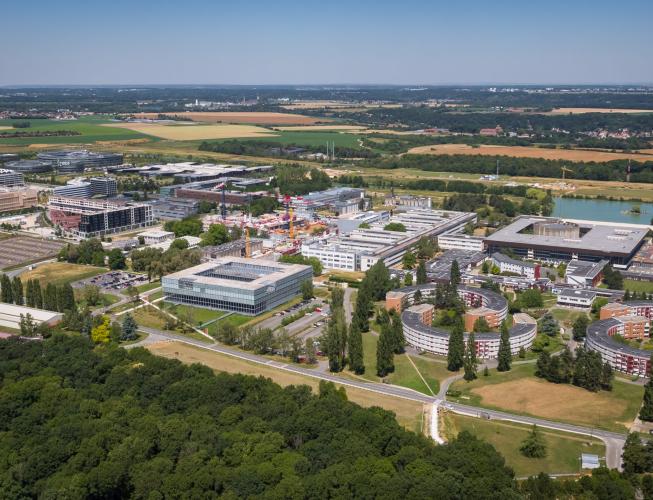 28%
FEMALE STUDENT ENGINEERS

28%
INTERNATIONAL STUDENTS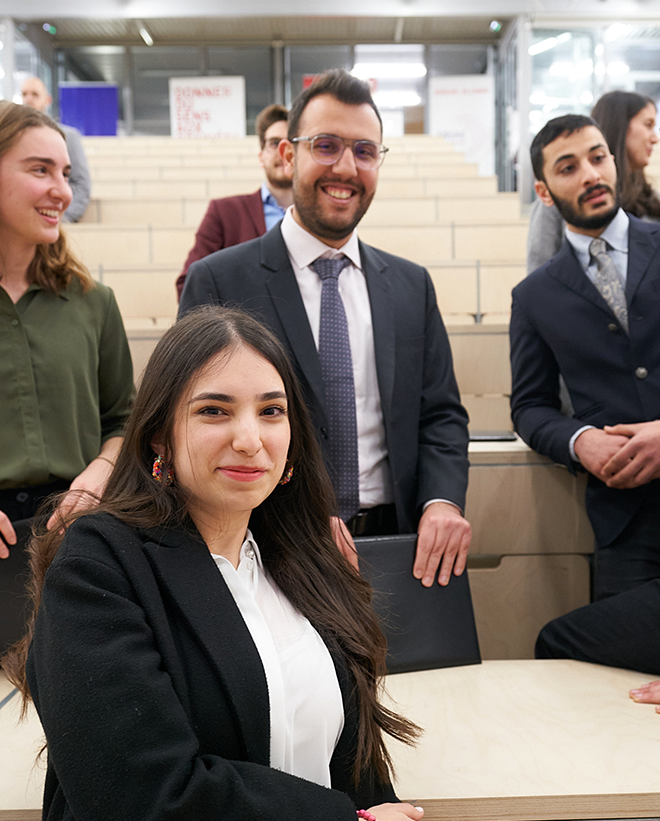 Search by profile