Significant work or study experience abroad has become essential for an engineer who will be required to carry out his or her career in an international and/or intercultural environment. This is especially true in the fields of activity of ENSAE Paris graduates. The school's international policy aims to deliver these skills to students by exposing them to international environments, and to develop its international reputation. These objectives are closely linked.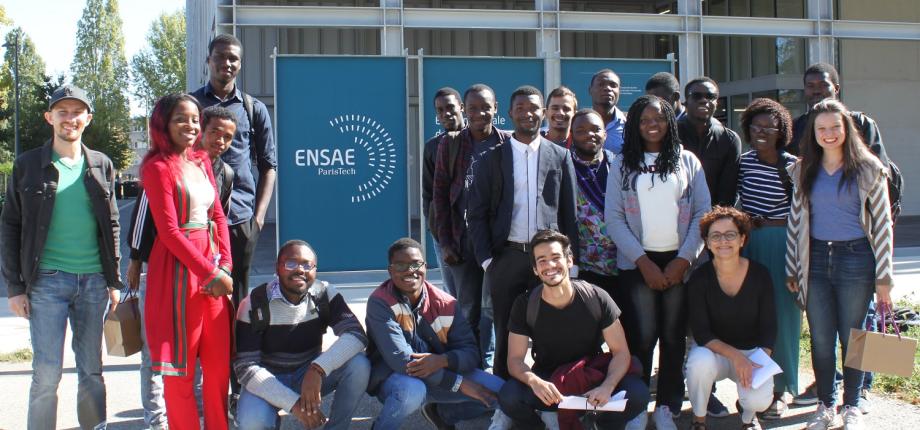 Giving an international dimension to the curriculum of ENSAE Paris students
An international experience means :
Being exposed to other pedagogical models and to new practices in one's field of study;
Developing transversal skills such as communication, languages and the discovery of a new culture;
Facilitate personal development in order to strengthen one's ability to adapt, one's skills and one's self-confidence.
An international profile is a guarantee of open-mindedness and autonomy, recognized and sought after by future employers. Today, 24% of ENSAE Paris graduates begin their careers abroad!
ENSAE Paris is a school that is open to the world and has defined international development as a major challenge in its Objectives and Performance Contract.
The 4 pilars of ENSAE's international strategy
An engineering curriculum that is open to the world: compulsory language skills (at least two foreign languages/cultures), courses offered in English, faculty with international profiles;
Compulsory international mobility as part of the engineering curriculum: all engineering students undertake international mobility as part of their curriculum. This can be an academic exchange (for a degree or an exchange) or an internship (in a company or laboratory) abroad. For academic exchanges, ENSAE Paris relies on a network of partners in Europe and abroad. Mobility for degrees can take place within the framework of a double-diploma agreement or as part of an external study program in a prestigious university abroad;
Attracting the best international students: each year ENSAE Paris recruits international students from the best international schools, either through partnerships (notably with the network of African Schools of Statistics) or through international recruitment programs such as the IP Paris shared international recruitment program;
Internationally recognized high-level research: The international recognition of ENSAE Paris is based on the influence of its Center for Research in Economics and Statistics, the CREST (a joint research unit with the CNRS and the École Polytechnique).
To implement this strategy, the school works in close collaboration with GENES, to ensure thematic coherence, and with the Paris Polytechnic Institute, to which ENSAE and CREST contribute their expertise and academic networks in quantitative social sciences, finance, and data science. It is at the level of the Paris Institute of Technology that international recognition is built up between schools, with a policy of ranking and signing joint publications.