Anne-Marie Heng, 3rd year engineering student
Anne-Marie is a third year student of the engineering cycle in Data Science for Business Decision. She was recruited via the Eco and Maths-ECS competitive exam. She comes from an ECS prep school at the Sainte-Marie high school in Lyon.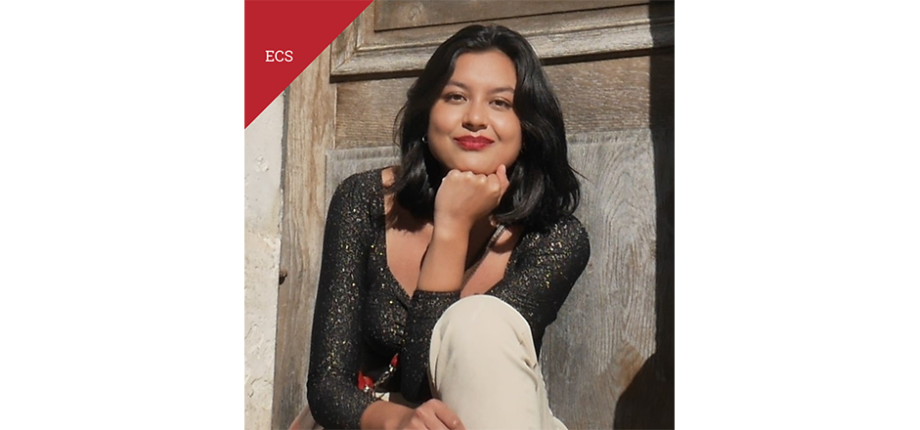 To help you see more clearly the training offer proposed by ENSAE Paris, students share their experience. 
1. WHY DID YOU CHOOSE TO ENROLL AT ENSAE PARIS?
I chose to enroll at ENSAE Paris because I was interested in Data Science and its applications. I wanted to acquire a solid foundation in mathematics, economics and coding. As I wanted to work as a Data Scientist consultant, I found that the Data Science and Business Decision track, as its name indicates, strikes a good balance between theory and the application of data science to business-oriented problems.
2. WOULD YOU RECOMMEND THE ENSAE PARIS PROGRAM? IF SO, FOR WHAT REASONS?
The training provided at ENSAE is very well recognized on the job market. Having technical skills such as knowing how to program, while having a solid foundation in economics and mathematical modeling allows you to have a highly sought after profile. The fact that ENSAE is a small school means that some courses are taught in small groups of 20 to 40 students, which contributes to the quality of the teaching.
3. WHAT IS A TYPICAL WEEK LIKE FOR A STUDENT AT ENSAE?
The school is located on the Plateau de Saclay, which includes many engineering schools. In the 1st and 2nd year, the majority of students live on campus in a student residence. Life at ENSAE is therefore a campus life. Courses are given at the school and the associations have dedicated offices within the school. Conferences with companies take place in the school's lecture halls and the KF&T, which is the school's bar run by a student association, is open every day. The campus effect also makes it possible to participate in association events such as sports competitions, student parties or even conferences of other schools or even inter-schools.
4. ARE YOU OR HAVE YOU EVER BEEN A MEMBER OF A STUDENT ASSOCIATION AT THE SCHOOL? IF SO, WHAT WAS YOUR ROLE AND WHAT DID YOU GET OUT OF THIS EXPERIENCE?
I was an administrator of the ENSAE Junior Entreprise (EJE). My role consisted in following missions given by companies or public institutions and carried out by students of the school. This experience was professionalizing, it taught me to communicate with clients and to work and organize in a group with the other members of the EJE.
I was also a member of the Gala association, which organizes the school's annual gala. This experience taught me how to organize a big event: how to approach sponsors for financing, how to communicate about the event, how to compare the services of several venues, caterers etc.
5. IN YOUR OPINION, WHAT ARE THE THREE STRONG POINTS OF ENSAE PARIS?
As a final year student, I can make a very positive assessment of these four years. ENSAE is a school on a human scale where we know each other within our class but also between classes. I think that everyone has been able to make solid friendships and has found their place in the school's associations. This small class effect also contributes to forming a solid professional network. Many internships, fixed-term contracts and permanent contracts are offered by former students who take the time to talk about their experiences. For example, this network helped me to find my first 6-month internship during my long internship year between the 2nd and 3rd year. 
6. WHAT ADVICE WOULD YOU GIVE TO THOSE WHO ARE STILL WONDERING ABOUT THEIR ORIENTATION AND ARE NOW IN THE ECS PREPARATORY PROGRAM?
I think that ENSAE allows you to acquire technical skills such as coding or mathematical modeling of business problems, which are highly sought after and valued on the job market today. The small classes and the diversity of profiles create a friendly and fulfilling atmosphere. Undeniably, the school's tuition fees are lower than those of a business school.