For dining, there are several options for students on campus.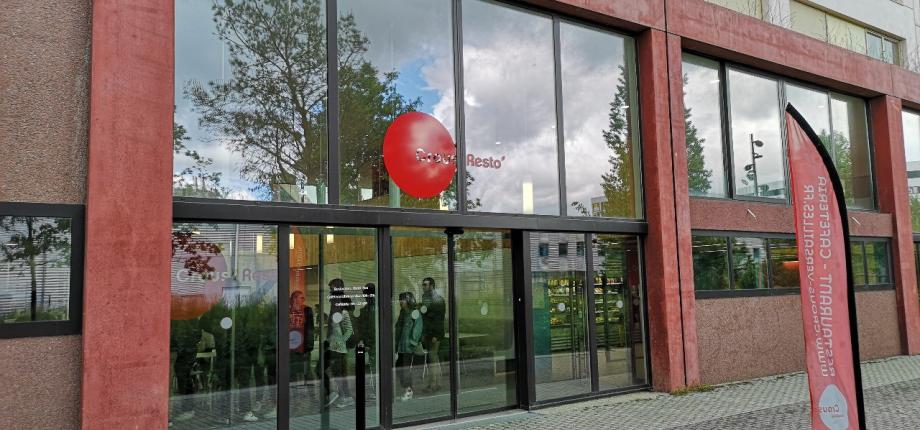 Two major catering outlets are available to ENSAE students
Weeky cafeteria
At the foot of the building, the cafeteria offers the possibility to eat quickly at lunch time and to fill up during breaks. It also hosts association events, such as the jam sessions organized by the Bureau des Arts.
CROUS University Restaurant
Located 5 minutes walk from the school, the University Restaurant (RU) managed by the CROUS allows students from Monday to Friday for lunch and dinner (11:30am to 2pm and 6:30pm to 8pm) to benefit from balanced, quality meals at low prices in the form of various formulas, prepared on the spot and using fresh products. 
The RU also offers self-service, a cafeteria and a takeaway area.
Payment is made with the student card and can be recharged via Izly by transfer or credit card from your smartphone or on www.izly.fr
The catering offer within the framework of IP Paris
The Télécom Paris restaurant
The Télécom Paris restaurant is accessible and welcomes all students and staff of the Institut Polytechnique de Paris. Located on the first floor of the brand new building, it offers a view of the large patio.
The École Polytechnique restaurant "Le Magnan"
The École Polytechnique restaurant "Le Magnan Self" offers a complete and balanced traditional menu at student prices, with a meal tray option. It is open from Monday to Saturday for lunch and offers three meals: breakfast, lunch and dinner. 
For students at ENSAE, Télécom Paris and Télécom SudParis, access to the Magnan will be at the external student rate of €6, upon presentation of the student card at the restaurant reception desk.
Other food services for the hungry
Vending machines are also available on all floors for a sweet or savory break (snacks, sweets, hot and cold drinks).  Payment can be made with the ISIC student card distributed at the beginning of the year or by credit card.
The Kfet (space managed by the students of ENSAE), where you will have access to drinks and snacks and where there are babyfoots and billiards. This is where students turn for a moment of relaxation between two classes or at the end of the day.
The Saclay Plateau is being developed: a Franprix, a bakery, four restaurants and a tobacconist's shop have opened within a 10-minute walk of ENSAE!
Kebabs and food trucks regularly set up shop on campus to offer burgers and world cuisine.