You will find below the protocol concerning ENSAE Paris in the context of the COVID-19 pandemic.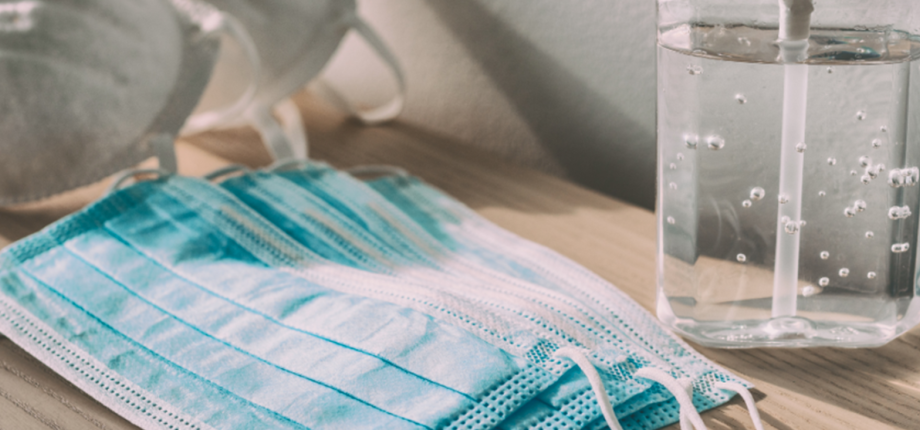 At the beginning of the school year 2022:
Wearing a mask is no longer mandatory, indoors or outdoors. However, it is still recommended for people who are fragile or who live with fragile people. Of course, anyone who wishes to do so may continue to wear a mask.
The rules of social distancing are no longer imperative but remain recommended.
Hygiene rules such as hand washing, surface cleaning and ventilation of the premises must always be applied.
The measures and the format of the courses may be adapted according to the evolution of the situation.
In accordance with national guidelines, a vaccination pass is not required for access to courses. Since Monday, March 14, 2022, the requirement to present a vaccination pass has been suspended for access to scientific, cultural, sports and association events.
In any case, vaccination is strongly encouraged.
Contamination and contact cases
If you are a contact case or confirmed case, please report to the school via the dedicated address covid@ensae.fr.
The procedure for reporting cases (positive cases and contact cases) remains in effect within the school, with one relaxation:
a case-contact person with a complete vaccination schedule only needs to perform one test (self-test, RT-PCR or antigenic test) at D2 after having been in contact with a positive test person (instead of three tests (at D0, D2 and D4) previously).
Isolation rules remain unchanged. If you have symptoms, continue to get tested without delay.
The situation where a person has a complete vaccination schedule is when they have received at least two doses (or have contracted COVID-19 and received one dose). As of January 15, 2022, it is anticipated that a booster dose no later than 7 months after the last dose received or COVID-19 infection, if it occurred after vaccination, will be required for a complete vaccination schedule.
I have a complete immunization schedule
Contact case:
No isolation
Self-testing, antigenic test or RT-PCR at D+2 of the day you learn that you are a contact case
Positive case: 
5-day isolation if the antigenic or PCR test performed on day 5 is negative and if there have been no symptoms for 48 hours
7-day isolation if not
I have an incomplete immunization schedule
Contact case:
7-day isolation
Immediate antigenic or PCR test after isolation
Positive case: 
7-day isolation if the antigenic test or PCR performed on day 7 is negative and there have been no symptoms for 48 hour
10-day isolation if not
In all situations, I should:
Immediately perform a screening test (RT-PCR or TAG antigen test);
Inform the school via the dedicated address covid@ensae.fr
Inform the people with whom I was in contact 48 hours before our last contact with the COVID-19 patient of my status and recommend that they limit their social and family contacts.
International students
The procedures to follow to come to France may vary depending on your situation. Please check out the Campus France website for more information.
Depending on the country and the vaccination status, the procedures required to enter the French territory vary. We recommend to fully vaccinate before your departure to facilitate your arrival and everyday life in France.
Categories of countries have been defined on the basis of health indicators.  
"Green" countries: countries without active circulation of the virus and variants of concern

"Orange" countries: countries where the virus is actively circulating but in controlled proportions, without the spread of variants of concern.
The list of countries, travel conditions, and sworn declarations to provide in order to travel are available in French and English on the Ministry of the Interior website. These lists may be updated. Check out the latest version on the Ministry of the Interior website.
Vaccines accepted to come to France are the same as the vaccines approved by the European Medicine Agency (EMA) (Comirnaty/Pfizer, Moderna, Vaxveria/AstraZeneca, Janssen, Nuvaxovid/Novavax) and the foreign vaccines similar to those accepted in Europe (Covishield, R- COVI, Fiocruz, etc.).
Vaccination
France recommend that you get fully vaccinated in your home country to make things easier when you come over and get settled in France. You will also have the opportunity to get vaccinated in France.
Please join Social Security as soon as possible after you arrive, so that you can benefit from the French healthcare system. Register online on: https://etudiant-etranger.ameli.fr/
Where to get vaccinated?
Where to get tested
Online tool : https://www.sante.fr/cf/centres-depistage-covid/departement-91-essonne.html
Antigen Tests
Massy : pharmacie des 2 Gares, 43 Avenue Carnot
Without appointment from Monday to Saturday from 10am to 4pm.
Contact : 01 69 20 12 77, access : RER – Massy Palaiseau
Palaiseau : pharmacie des Écoles, place des Causeuses
By appointment at 01 60 14 10 66
Gif-sur-Yvette : Pharmacie Du Moulon, 8 Mail Pierre Potier
By appointment : 01 69 82 92 51
PCR tests
Massy-Jacques Cartier : Dépistage COVID – LBM SELAS CERBALLIANCE IDFSUD SITE – MASSY JACQUES CARTIER
6 Avenue Noyer Lambert
Online website for appointment / 01 60 13 62 62
Closed on week-ends
Massy-Albert Thomas :  Dépistage COVID – LBM SELAS CERBALLIANCE IDFSUD SITE – MASSY THOMAS
28 rue Albert Thomas
Closed on week-ends
Palaiseau Vallée : Dépistage COVID – LBM EUROFINS-BIOLAB SITE PALAISEAU VALLEE
101 Avenue de Stalingrad
Online website for appointment
Gif-sur-Yvette : Dépistage COVID – LBM EUROFINS-BIOLAB SITE GIF SUR YVETTE ADAM
39 rue Juliette Adam
By appointment
Practical information
An infirmary is available for students of ENSAE Paris as well as several doctors that consult with or without an appointment. More information available on the intranet.
Health support and personal difficulties
The ENSAE Paris psychologist, Catherine Brébant, continues to provide appointments by videoconference or by telephone. If you wish to make an appointment, please contact her directly at psychologue@ensae.fr. 
In case of difficulties related to schooling, make an appointment with the Director of Studies or the Deputy Director of Studies, or the international relations (relations-internationales@ensae.fr).
How to protect yourself?
The virus does not spread on its own. People who have the virus are the ones who spread it. Therefore, the following measures can help you protect yourself (and others) from the virus:
Wash your hands regularly with soap or alcohol-based hand sanitizer;
Cough or sneeze in your elbow;
Use single-use tissues and throw them into the bin;
Do not shake hands or greet people with kisses on the cheek.
Wear your mask.
Latest official updates
Find more information for foreign nationals on the website of the Ministry for Europe and Foreign Affairs.
A toll-free hotline service (French only) can answer your questions about the Coronavirus non-stop, 24 hours a day, 7 days a week: 0 800 130 000
If you have a cough or a temperature, stay at home, avoid contact with others, call a doctor and please report to covid@ensae.fr.
School Intranet and educational resources are avaliable at intraensae (if you have lost your password, please contact motdepasseperdu@ensae.fr)