Paul Contamin, 2nd year engineering student
Paul is a student in the first year of engineering studies and was recruited via the Concours Commun Mines-Ponts (CCMP). He comes from a PC* prep school at the Lycée du Parc in Lyon.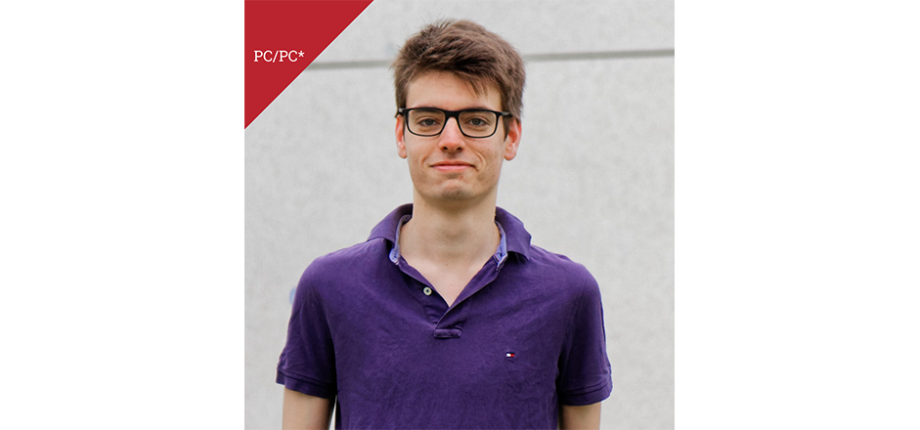 To help you see more clearly the training offer proposed by ENSAE Paris, students share their experience. 
1. WHY DID YOU CHOOSE TO ENROLL AT ENSAE PARIS?
After three years of PCSI and PC* preparatory classes, I was attracted to finance, but I also wanted to discover economics. I also knew that the school is very relevant for training data scientists and that they are becoming essential in many companies. Joining ENSAE Paris was therefore an opportunity for me to study topics that interest me in promising sectors. I then refined my project, and this semester (second semester of 2A), I was able to choose optional courses in microeconomics and finance to confirm my interest in these subjects.
2. WOULD YOU RECOMMEND THE ENSAE PARIS PROGRAM? IF SO, FOR WHAT REASONS?
I highly recommend the ENSAE Paris program. Indeed, we receive advanced education to really master the studied subjects. I am convinced that data science is the future and that mastering its fundamental concepts will allow us to go further in our professional careers. Also, the courses are really varied, which allows us to open up to new horizons and to think carefully about the specialization we will choose in third year. Finally, it is easy to get involved in community life to give an extra dimension to your student life.
3. WHAT IS A TYPICAL WEEK LIKE FOR AN ENSAE STUDENT?
At ENSAE, it is true that we work a lot. However, there are times set aside to allow us to discover new things. For example, Monday afternoons are reserved for sports and Thursday afternoons for associations. In the context of my involvement in associations, it was important to have this dedicated time. In the end, we quickly find a balance between associative life, classes and leisure activities, which allows us to take full advantage of all three.
4. ARE YOU OR HAVE YOU EVER BEEN A MEMBER OF A STUDENT ASSOCIATION AT THE SCHOOL? IF SO, WHAT WAS YOUR ROLE AND WHAT DID YOU GET OUT OF IT?
I was President of the Junior-Enterprise of ENSAE Paris for one year. It was a great experience of teamwork. I learned how to talk to professional clients, sell our services and manage an association with an economic vocation. It was a crucial experience in my course at ENSAE. I also realized that many sectors of the economy are waiting for the skills of ENSAE Paris students.
5. IN YOUR OPINION, WHAT ARE THE THREE STRONG POINTS OF ENSAE PARIS? 
For the first strength, I would say its size. ENSAE Paris is a relatively small school. The small number of students per class allows us to get to know and talk to just about everyone. Secondly, I think of the school's academic excellence. We are lucky to have very competent professors who provide us with very high quality education. Finally, the school offers many double degrees, particularly with business schools. I was able to take advantage of one of them and will join HEC Paris in 2022.
6. WHAT ADVICE WOULD YOU GIVE TO THOSE WHO ARE STILL WONDERING ABOUT THEIR ORIENTATION AND ARE NOW IN THE PC/PC* PREPARATORY PROGRAM? 
For 2 years (or 3), you have studied math, physics and chemistry. The link with ENSAE Paris may not seem obvious. However, you will be surprised to discover that the physical sense is a real asset in economics. Starting with a phenomenon and then putting it into an equation to interpret it, that's what we do at ENSAE by giving meaning to data. And for the more mathematically inclined among you, you will be happy to discover that ENSAE Paris offers very interesting math courses.