Chloé Amar, 2nd year engineering student
Chloé is a second year student in the engineering cycle and was recruited via the GEI-UNIV admission process. She has a degree in mathematics from the University of Paris-Descartes.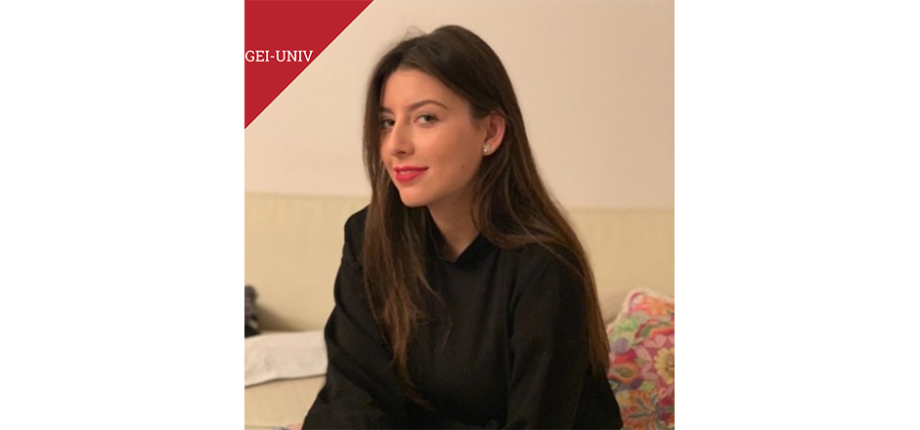 To help you see more clearly the training offer proposed by ENSAE Paris, students share their experience. 
1. WHY DID YOU CHOOSE TO ENROLL AT ENSAE PARIS?
Not surprisingly, I chose ENSAE Paris for its excellence and the quality of its teaching. I wanted to focus my career in quantitative finance and support various issues that would allow me to use advanced data science techniques. Joining ENSAE could only help me achieve this goal, as it is possible to follow a training covering both financial mathematics and AI techniques such as machine learning and deep learning. For this reason, I believe that ENSAE students are highly sought after, both in France and internationally.
2. WOULD YOU RECOMMEND THE ENSAE PARIS PROGRAM? IF SO, FOR WHAT REASONS?
Of course I would! It is clear that I would recommend ENSAE for the rigor and quality of its teaching, and I would say that the strong point of ENSAE is the network that is created.
The student life on campus, whether within the student associations or outside the school, allowed me to live a very rich human experience with my fellow students, in the first line of my future professional network. Moreover, ENSAE has set up various mechanisms that allow students to create a professional network, and this is worth its weight in gold! Personally, the Trium Forum, the internships and the professional seminars gave me the opportunity to build my professional network and to get out of my usual student environment to better understand the working world. 
3. WHAT IS A TYPICAL WEEK LIKE FOR AN ENSAE STUDENT?
What is very pleasant at ENSAE is that the weeks follow each other but are not the same. I particularly appreciate the fact that despite a fixed base, the schedule varies between weeks. Moreover, once the day's classes are over, the campus remains just as pleasant because we can meet up with our classmates from ENSAE but also from the surrounding schools!
4. ARE YOU OR HAVE YOU EVER BEEN PART OF A STUDENT ASSOCIATION AT THE SCHOOL? IF SO, WHAT WAS YOUR ROLE AND WHAT DID YOU GET OUT OF THIS EXPERIENCE?
This year, I got involved in the ENSAE Israel association as President. The goal of this apolitical and non-religious association is to introduce Israel to the students of ENSAE, namely its culture, its gastronomy, its history, its technology... To do so, we have organized various events at ENSAE, the most outstanding being the one-week trip to Israel with the Centrale-Supélec and Mines Paris schools. This tech trip combined cultural visits on the one hand, and visits to companies, start-ups and research institutes on the other. Immersed in the heart of Israeli tech, the interested students participated in unique events such as a mini hackathon, while discovering the country's history and its unique facets! Organizing such a trip strengthened my ability to manage, organize and follow up on a project while respecting the related issues. I also learned a lot about team management and strengthened my ability to make proposals and implement content. This project, although significant, was very formative and I am convinced that what I learned as president this year will be necessary in the working world.
5. WHAT ADVICE WOULD YOU GIVE TO THOSE WHO ARE STILL WONDERING ABOUT THEIR ORIENTATION AND ARE NOW STUDYING FOR A DEGREE IN MATHEMATICS? 
If I had one piece of advice to give to undergraduate students, it would be: "Go for it and take your chances! You have everything to gain by entering ENSAE!"
First of all, because ENSAE offers very specialized courses that allow students to acquire a solid theoretical and technical foundation. Secondly, ENSAE emphasizes soft skills, language skills, internships, team projects, professional networking and personal development. This is where it differs from a university education. This non-academic dimension makes ENSAE students and graduates highly sought-after by companies, with numerous career opportunities.