CGE survey: ENSAE graduates benefit from an excellent job placement
The 2023 edition of the CGE Job Market Insertion Survey, designed to measure the employability of new Grandes Ecoles graduates and the major employment trends among graduates, has been published. Discover the excellent results for the professional insertion of young ENSAE Alumni.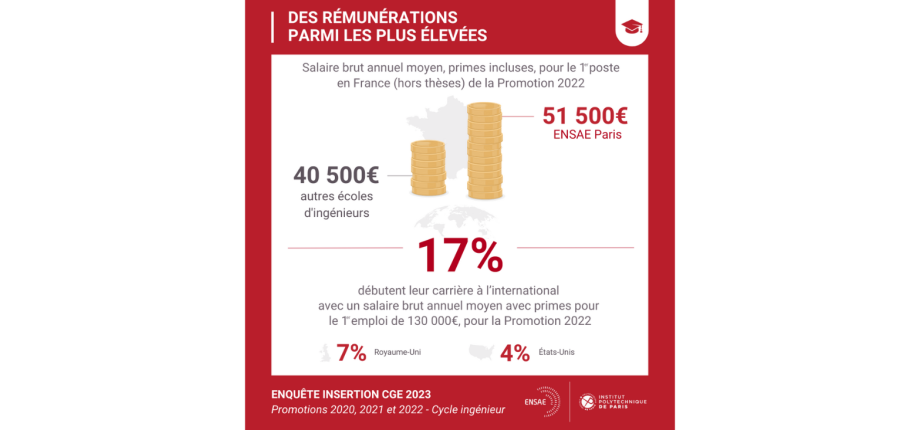 For the thirtieth consecutive year, the CGE (Conférence des Grandes Écoles) has published its Insertion Survey. Conducted during the first quarter of 2023 among graduates of the last three graduating classes, this year's survey gathered over 100,000 responses from 194 participating schools.
Beyond the economic fluctuations and the health crisis, ENSAE graduates benefit year after year from an extremely favorable situation on the job market. For a detailed analysis of the results of the CGE 2023 survey, please visit our Job placement and careers page:
A wide range of opportunities, in full expansion, in the private and public sectors
Very rapid integration into the job market
International opportunities
Some of the highest salaries
Selection criteria and job satisfaction