Ekiden du Platal: ENSAE Paris teams top the podium!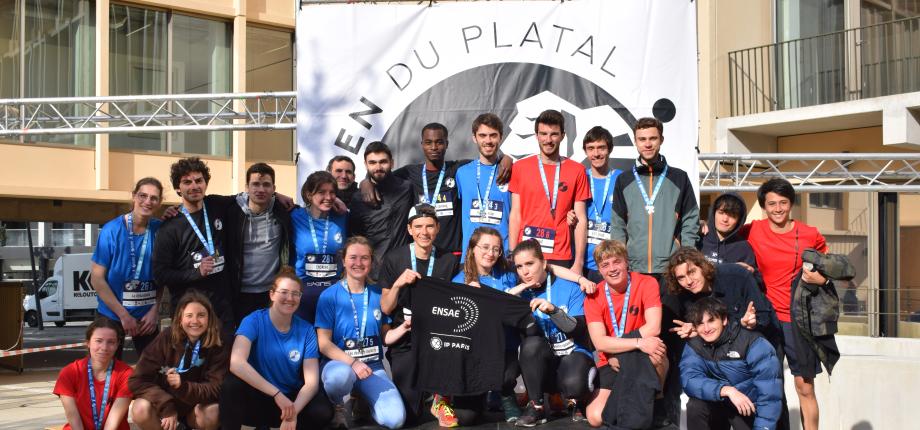 The Ekiden du Platal is a sporting event organized by the Bureau des sports at Télécom Paris, bringing together the community of schools on the Plateau de Saclay to run a relay marathon in teams of 6, as well as a number of stands and activities in the village, and a student evening to reward their efforts.
On April 20, among a crowd of 520 runners from a dozen local schools, ENSAE Paris stood out:
record number of teams registered for the race
cumulative time record thanks to the performances of our 6 teams
1st place for the mixed team race, thanks to ENSAthIE team with Augustin CABLANT, Lucas DEGEORGE, Lucas Girard, Tristan KIRSCHER, Adrien MATHIEU and Bertille THIERNY
Congratulations to all our sportsmen and women, who took advantage of the event to warm up for the Delir'Run organized by the Institut Polytechnique de Paris a few days later.
Our thanks to the Télécom Paris student associations le Bureau des Sports for organizing the event and Comète for the photos.