Admission to Masters, PhD tracks and PhD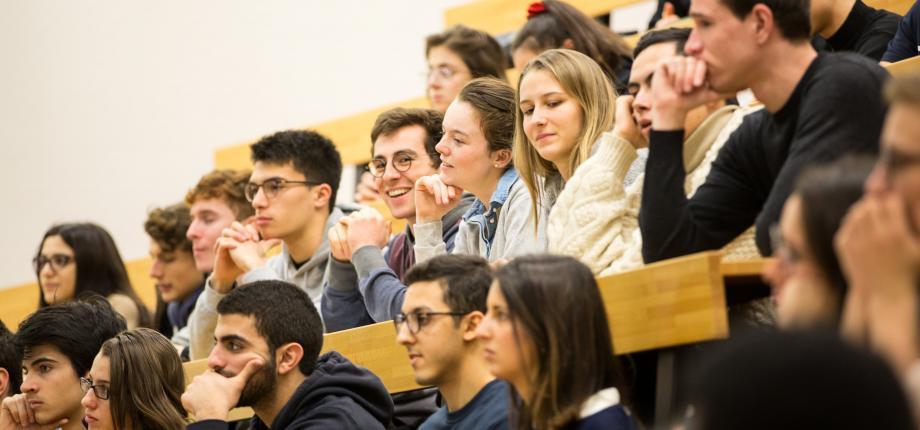 Master or PhD Track
In addition to the multidisciplinary training of excellence that constitutes the engineering cycle, ENSAE Paris offers more specialized disciplinary training oriented towards research and the preparation of a PhD. These courses are offered jointly with our partner schools within the Institut Polytechnique de Paris (IP Paris).
Procedure
All applications, including those of student-engineers studying at ENSAE who are applying for a double degree with one of the IP Paris Masters, are made directly on the application site of the Institut Polytechnique de Paris. The list of academic and linguistic prerequisites is available on each of the Masters' presentation pages.
For ENSAE Paris engineering students, applications are generally made during the second year of the engineering cycle, between January and April. For Polytechnic students who enter ENSAE Paris directly in the third year of the engineering cycle and who are interested in this dual education, applications for the Masters are made independently of the application to ENSAE Paris.
Schedule
Admissions for the 2022-2023 year are held in three sessions for the Masters, the first beginning on November 23 and ending on February 9, 2022.
Applications for the PhD tracks will take place in one admission session from November 23, 2021 to January 27, 2022.
PhD
Doctoral training at ENSAE Paris is organized within two doctoral schools:
The multidisciplinary doctoral school of the Institut Polytechnique de Paris, co-accredited with HEC Paris.
The Hadamard Mathematics doctoral school, co-accredited with the Institut Polytechnique de Paris and the Université Paris-Saclay.
As for the masters, applications are made through the application procedures of these doctoral schools.