IP Paris is the most international university in France and 34th in the world – THE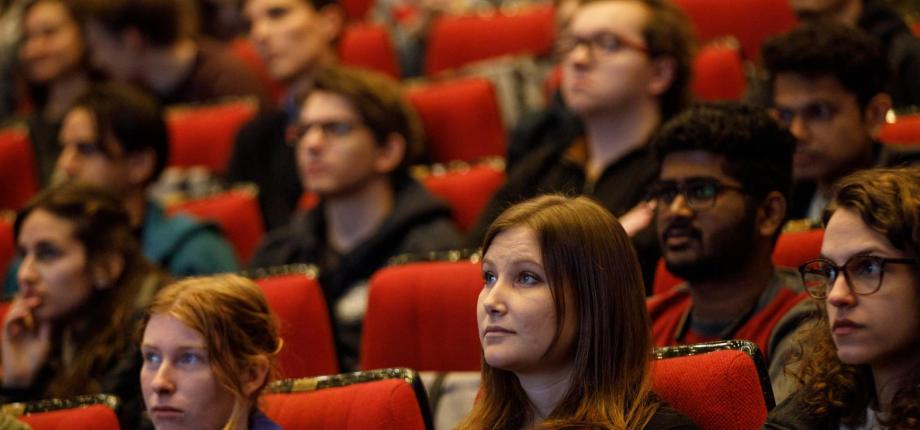 The Institut Polytechnique de Paris has made a considerable progress in the "Most International Universities in the World" 2023 ranking of the Times Higher Education (THE), moving up from 43rd to 34th ahead of MIT and Harvard. It is the only French institution in the top 40, ahead of Sorbonne Université 72nd, PSL 73rd, Université Paris Cité 84th and Université Paris-Saclay 98th.
Ranked for the first time in 2022, IP Paris was already first in France. "With 40% international students and 42% academic staff, we are proud to see IP Paris and its faculty ranked 34th in the world and 1st in France in THE Most International Universities! In 2023, we will boost our international strategy through new academic partnerships and the ongoing renovation of our campus to make it an even more attractive" said Eric Labaye, President and Chairman of IP Paris.
One of the Institute's key objectives since its creation in 2019 is to position itself as a leading international institution in science and technology. This ambition is supported by the International Scientific Advisory Board (ISAB), an advisory body created by IP Paris and composed of eminent scientists from all over the world.   
THE rankings is based on IP Paris' scores in terms of international students, international staff, International co-authorship and International reputation (IP Paris is in the top 80 of THE World Reputation 2022).
In 2022, the Institute also celebrated the Nobel Prize in Physics won by Alain Aspect, professor at École Polytechnique and member of the Physics Department of Institut Polytechnique de Paris, a testimony of the excellence of IP Paris' education and research.
In 2023, IP Paris will continue its commitment to internationalization with a focus on visibility and access to its Master's, PhD Track and PhD programs, but also on welcoming the best international researchers and professors and creating new academic partnerships.
As an ambassador of the excellence of French education and research internationally, IP Paris has inaugurated last year an International Center for French Language and Culture for all international students arriving on campus to assist them in all aspects of their experience of French language and culture. 
During the IP Paris' New Year Greetings ceremony that took place on the campus on January 20, 2023, its students talked about their experience:
"IP Paris offers its students the chance to interact and exchange with elite students and professors from over 110 different countries. It is the top institution in France when it comes to the international aspect, let along its prestigious legacy, inherited from the 5 founding engineering schools, front-runners in STEM, research, and innovation. In addition, IP Paris offers us students with a wide range of key opportunities. The reputation and strength of its degrees allow students to get top-notch internships, research projects, and entrepreneurial opportunities. It also offers Master's and PhD Track students the chance to take courses from different faculties and engineering schools, which is as well a growth opportunity. It's not by chance that graduates from IP Paris have the best reputation worldwide", said Elio Gereige, PhD Track student in Biomedical Engineering, and the President of the BDE of Institut Polytechnique de Paris.
"Doing a PhD at IP Paris is clearly the opportunity to meet other international scientists, creating collaborations and building a network. During the welcome day that took place last December, what really impressed me is that I got the chance to present my work to other PhD students from a completely different field such as economy or maths. And the simple fact that we can all interact with one another is a true wealth, I think. It also shows that we have different stories, different backgrounds, different personalities, different PhD projects but we are all here with a common goal which is to advance research", said Amélie Elouin, 2nd-year PhD student in Biology.