Maël Duverger, 1st year engineering student
Maël is a student in the first year of the engineering cycle and was recruited through the GEI-UNIV admission process. He has a double degree in mathematics and economics from the Toulouse School of Economics.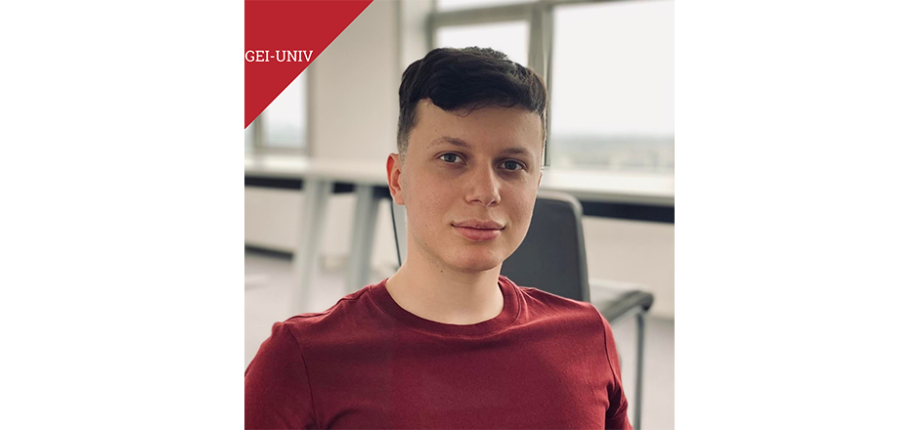 To help you see more clearly the training offer proposed by ENSAE Paris, students share their experience. 
1. WHY DID YOU CHOOSE TO ENROLL AT ENSAE PARIS?
After my bachelor's degree, I wanted to continue doing mathematics (especially applied mathematics) and economics. However, I was not sure if I wanted to work in an economic field later on. I therefore chose to enter ENSAE Paris to continue studying these two disciplines, receiving high quality education while having the possibility of orienting myself towards other fields not exclusively economic (biostatistics or quantitative social sciences for example). 
2. WOULD YOU RECOMMEND THE ENSAE PARIS PROGRAM? IF SO, FOR WHAT REASONS?
I would recommend ENSAE to all those who are interested in mathematics and economics. The training will allow them to acquire a very good level in these fields. The professors are often researchers at CREST (the school's research center), which facilitates exchanges between professors and students. In addition to courses in mathematics, economics and programming, we also have interesting opening courses: introduction to social sciences, societal issues, ethics and data rights. 
3. WHAT IS A TYPICAL WEEK LIKE FOR AN ENSAE STUDENT?
Classes are mainly held in the morning, Monday afternoons are reserved for sports and Thursday afternoons for associative activities. We have time to practice the sport of our choice, the list of sports offered is quite large and there are many sports facilities next to the school, notably at the École Polytechnique. Most students live within 500 meters of the school, which makes it easy to meet up after classes or on weekends. 
4. ARE YOU OR HAVE YOU EVER BEEN A MEMBER OF A STUDENT ASSOCIATION AT THE SCHOOL? IF SO, WHAT WAS YOUR ROLE AND WHAT DID YOU GET OUT OF THIS EXPERIENCE?
I am part of the Forum association which organizes conferences at the school for companies or public organizations. Within this association, I am in charge of the Journée des Métiers, a day of meetings between the students of the school and the former students who come to share their professional experiences. I am also part of the school's Sports Office (BDS). 
5. IN YOUR OPINION, WHAT ARE THE THREE STRONG POINTS OF ENSAE PARIS?
One of the strengths of the school is the diversity of the courses it offers. There are 6 different tracks in the third year, which is very varied: finance, economics, social sciences, statistical learning... You can also do a double degree with another French school (HEC, ESSEC, Sciences Po...) or a partner master. It is also possible to do a master's degree abroad, for example in an American university like Berkeley or Columbia. 
The class is on a human scale (about 120 students), so you quickly get to know each other! Moreover, the origin of the students in the first year is diverse: MP, PC, PSI, BL, ECS, university track. The class grows in the second year with admissions by title and students from partner schools (HEC, ESSEC, ENS, Polytechnique...). 
6. WHAT ADVICE WOULD YOU GIVE TO THOSE WHO ARE STILL WONDERING ABOUT THEIR ORIENTATION AND ARE NOW IN THE BACHELOR'S PROGRAM?
I think that when you come from a Bachelor's degree, you are not necessarily aware of what the associative life and the cohesion within a class can bring. Personally, I didn't realize it when I was a at university and I really appreciated the first year at ENSAE for that. Without having participated in all the outings, I went this year to a weekend in Amsterdam, another in Biscarosse and a week of skiing!