Graduation Ceremony, Class of 2022
The graduation ceremony for the Class of 2022 (Engineering Cycle and Specialized Masters) will be held on Friday, March 31 at ENSAE Paris, from 6:30 pm to 8 pm, followed by a cocktail reception. The Class of 2022 is sponsored by Pierre-Edouard Batard (ENSAE Alumni 2008), General Manager of the Confédération Nationale du Crédit Mutuel (CNCM).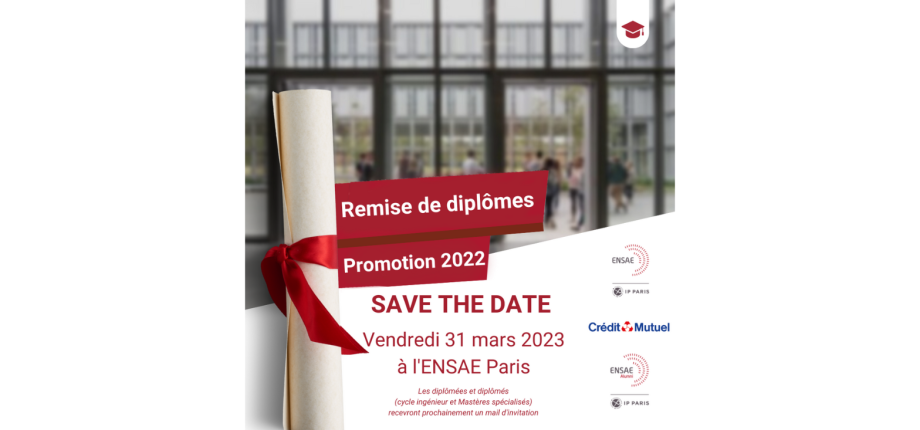 During this event, the Sponsor will award two prizes for the best end-of-studies internship, jointly rewarding the engineering and Specialized Master® (MS) students for the quality of the work carried out in these two training courses.
We remain at your disposal via the address evenement@ensae.fr for any further information on the ceremony and via the address info@ensae.fr for any information concerning the diploma.
For the graduates of the classes of 2020, 2021 and 2022, please participate in the annual survey on the professional integration of young graduates of the Conférence des Grandes Écoles (CGE) (the scope excludes civil servant students).